Finding a free VPN is not a difficult job as you can find a number of free VPN all around the internet. The main thing you have to learn about is to find a trustable and are providing a roundup of all the option.
I can understand that why you want to download a free VPN service. Either you have heard about some extra security that a virtual private network provides or you are looking for some illegal accessibility to a network that is geo-blocked. The main issue is that you don't want to pay dollars for this type of work. So, I will provide you with some of the best VPN that you can find on the internet. Available very easily and would like to download them.
There is a plenty of VPN available online but the best free VPN 2018 is Tunnelbear. As it provides all the services of a premium VPN service free of cost. The main part is that It doesn't provide enough data as it only provides 500mb data per month. But from my point of view, it is enough for you if you only want to browse the web. Some limitations are also there if you are downloading something for streaming a video. The limitations like you have to subscribe to some other free options on the list to get easy access. If you need to know about some more best VPN, I'll provide you with some.
So, if you think it is possible to find a good and trustable free VPN service provider? The answer is a sort of. IF you are looking for a free VPN service provider for actual use on the internet. Then you can be happy with the free VPN and the limitations which with it is coming.
Before getting stuck to the free VPN server list we are providing you. There is a paid VPN also that is providing you with the VPN service at just $6 per month. It also give you better protection and performance. But that doesn't mean that the free VPN server is not so good. They are free for a good reason as the turn their profits from the advertising companies for the advertisers. Even selling some of your data to the third parties.
The best VPN in the world
I personally have reviewed and downloaded around hundreds of VPN provider. Both free and paid and I will personally recommend you the Expressvpn. The only thing is that it is a paid VPN but is providing a trustable service to around 100+ countries. It is also available in an app and easily accessible to all the devices. It comes with a 30-day money back guarantee and cost start from $6.67 per month.
Best free VPN in 2019
Tunnelbear
Tunnelbear is no doubt the best free VPN provided. It is very easy to use as you just have to switch it on and just choose the location. The node with re-route the traffic towards it.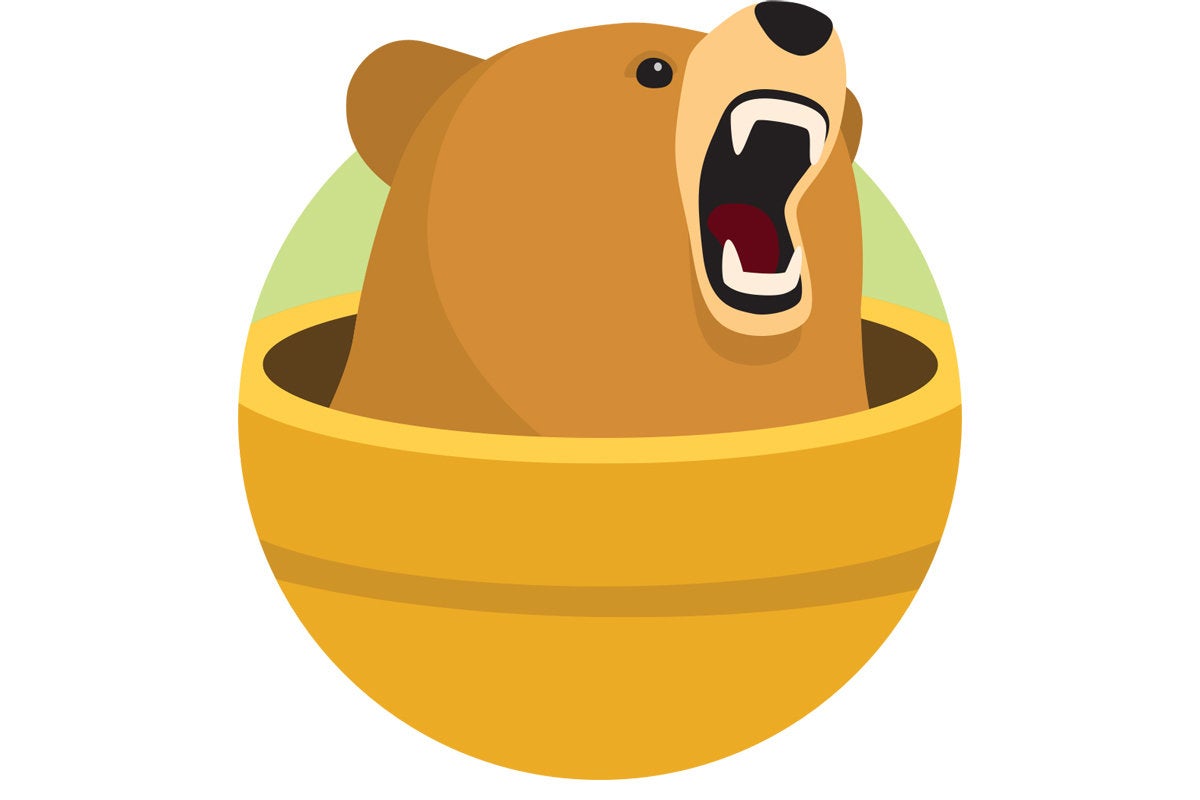 Number of servers: 1,000 | Server locations: 20+ | IP addresses: N/A | Maximum devices supported: 5
TunnelBear is without uncertainty the best free VPN out there this moment. It may have something of a cutesy configuration. However, it's a genuine free VPN, particularly after its procurement by security goliath, McAfee. The main confinement with the free arrangement is that you are restricted to 500MB of data every month. This is certainly not a massive sum, so you won't have the capacity to utilize TunnelBear the majority of the time without paying, yet it's extraordinary for those occasions when you have an inclination that you require some additional insurance and need to go down the VPN free course. It's likewise intriguing to take note of that TunnelBear as of late tuned up its protection arrangement, so the VPN currently gathers even less information on clients evacuating the need to supply the first name to join and jettisoning its record of the client's number of aggregate lifetime associations.
Read this also
Find out some of the Best free video editing software
TunnelBear offers a scope of paid-for plans that evacuate the confinements related with the free arrangement. Similar to as far as possible, the quantities of nations accessible and the measure of associated gadgets.
Windscribe
It is a very secure Windscribe is a new VPN server which is very secure. It provides a genuine cap with very good performance.
Number of servers: N/A | Server locations: 8 | IP addresses: N/A | Maximum devices supported: 1
Windscribe is a relative newcomer to the free VPN scene, however, its liberal information recompense and duty to securing your protection make it the best around in the event that you require information than the 500MB complementary plan with TunnelBear. You get 10GB data transfer capacity for every month as standard and can look over eight remote server areas with the Windscribe free VPN. You just need to make a username and secret key to join (an email address is discretionary yet may demonstrate helpful on the off chance that you overlook your secret phrase).
Windscribe doesn't store association logs, IP stamps, or visited locales; when you're effectively associated with a server it stores your username. The VPN server you're associated with and the measure of information exchanged. However, this is deleting inside three minutes of the session finishing. Tweeting about the supplier will procure you an additional 5GB. You'll get 1GB each time you welcome a companion to join.
Read this also Find Out Some Amazing and Best Free Photo Editing App
As an additional liven in anybody you've referred chooses to move up to a Pro membership. Beginning at US$7.50 every month charged yearly, you'll get the boundless arrangement too and unmistakably servers (47 altogether). In the event that isn't sufficient to induce you, there's even a worked in adblocker and firewall. Try it out today we think you'll be awed. Note that there is an Android application which was as of late discharged. But in an incomplete state at the season of composing.
Hotspot Shield Free
It is a very secure and easy to use free VPN server which offers generous data and ultimate performance.
Number of servers: N/A | Server locations: 25 | IP addresses: N/A | Maximum devices supported: 5
Hotspot Shield Free is one of the better known free VPN choices in our rankings. You can stay yourself to one of 25 nations. If you pay for the Elite rendition of the application, and this should empower you to get to pretty much. Anything you need; in the free form, you're in constraint to areas that Hotspot Shield decides for you. Those on the free arrangement can ensure up to five gadgets at the same time. These are constrained to 500MB of information for every day, which is certainly not a huge sum. Yet will get the job done for light or periodic use.
Speedify
It is a very fast VPN servicer which provides you with a connection with speed and security.
Number of servers: 30+ | Server locations: 20+ | IP addresses: N/A | Maximum devices supported: 5
Speedify, as the name proposes, has one fundamental point as a free VPN supplier: to guarantee that while you profit by encryption, your web association stays as quick as could reasonably be expected. Keeping that in mind, this supplier will make utilization of all accessible web associations to get the most ideal execution, possibly joining, say, an Ethernet association (settled broadband) with a fastened portable 3G/4G association. Regardless of whether you just have one sort of web association, the firm cases its turbocharging innovation will at present help speed things up.
The free arrangement flourishes full access to those servers (similarly likewise with the membership alternatives). The main limitation of the free offering being that you're restricting in the measure of information you can download. Free clients get 4GB of information for the primary month, however, that drops to 1GB amid resulting months. That is not an immense remittance, and not as much as some different opponents you'll see somewhere else on page. However, it's more than a few, and still enough to cover some fundamental surfing and email obligations. Furthermore, this VPN supplier is unquestionably worth a look on the execution front, as, amid our testing. The previously mentioned speed-giving advancements did really validate themselves to have a constructive outcome.
Hide.me
This is a type of VPN which do not throttle your connection. It also claims to be the best VPN by speed.
Number of servers: N/A | Server locations: 3 | IP addresses: N/A | Maximum devices supported: 1
Hide.me offers both paid and free VPN suppliers. With the last giving you 2GB of information for each month to play with. There are different points of confinement as well: you can just interface a most extreme of one gadget. These are in constraints to three server areas (Singapore, Canada, and the Netherlands) as opposed to the 30 areas paying supporters. On the in addition to side, be that as it may, this supplier won't throttle the association speed of free clients. Hide.me additionally guarantees that it keeps no logs and stores no client information. So won't pass on any information to outsiders with the end goal to attempt and make a benefit. (essentially in light of the fact that it doesn't have any information to pass on). There are no adverts here, either.
You get local programming for Windows and Mac, Android and iOS, with the Windows customer being cleverly planned. In addition to there's all day, every day are specializing help (which is set up notwithstanding expectation of complimentary clients). Executions are amazing in our testing, as well. Generally, at that point, this is a more-than-strong free offering which endeavors to keep up your protection. Without an excessive number of confinements.